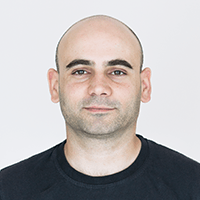 Orlin Nikolov
27-Jul-2017 08:43:44
To the top
I got into climbing by accident. I was a university freshman and wanted to join the varsity gymnastics team. It turned out there wasn't one and someone suggested that I try climbing instead. Best advice ever (in sports aspect that is).
Climbing is extremely addictive as everyone can start doing it right away regardless of one's physical activity and training background. Well, you shouldn't get carried away as I did the first time I entered the gym. I thought I was in good shape, so a couple of fellows and I decided to join the "veterans". Big mistake. Still, it was a good experience as I realized that the climbing community consists of people that wouldn't turn their back on you. Even if your skills clearly place you in the novice group, your enthusiasm would still be encouraged, regardless of your "achievements".
Theoretically speaking, climbing is а combination of power and cardio exercises and it is a very suitable alternative to a regular gym session. It is a sport that requires thinking. There are tactics and strategy involved when you approach single climbing problems, and often it is not the strongest person who excels. You need consideration and experience to carefully distribute your weight and movements along the route to get to the top - the ultimate goal.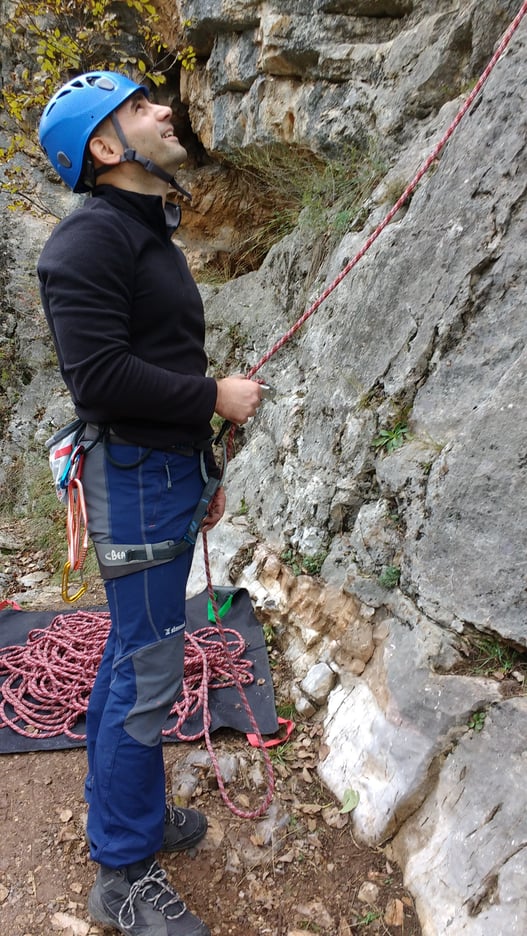 It is easy to set up routes with different difficulty in the gym and everybody can find a suitable route according to his or her skill level. Topping the route, which means climbing from the bottom to the top, causes great personal joy especially if this route has troubled you for weeks (well, naturally success in any kind of form makes people happy, yet reaching new heights is something special). That joy, however, is short-lived as the route with the next difficulty is around the corner and you can't stop yourself from thinking about it and try it soon after. After a while, there is the outdoor climbing and alpinism – a whole new universe. That's the best part – the challenges never stop and the satisfaction of reaching higher and higher goals is what keeps people actively involved in climbing.
To be honest, I had quite the gap in my development. I quit climbing as the outdoor equipment was a bit expensive for a student, but I promised myself to get back to the sport when I could afford it. It took me 12 years, not just because of the money, but because of all the things coming my way after I graduated. It was a colleague of mine who brought me back to the gym. She is one of the good climbers in the country – far above my level. I, however, did not give up and set myself a goal to reach her climbing skills (still a goal as I write 😊). I started practicing twice a week and attended several courses. Finally, it was time to get out and advance to the outdoors, which includes everything from sport climbing to alpinism. After the initial course, I started building my self-esteem and now I believe I am at a decent level. My ambition is to participate in one of the regularly organized local competitions one day.
I believe climbing became so popular among developers because it is something that keeps your body fit but is far more interesting compared to hitting the gym. And not to forget the part where the smarter approach beats the brute force.
Even now, when I am part of the Documaster team, it is no surprise there are other climbers in the company and we inspire new enthusiasts. The fact that the contact with my colleagues extends beyond work adds value to our relationship and blurs the line between professional and personal life.