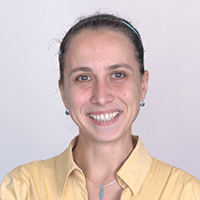 Ina Kamenova
30-Nov-2017 16:30:46
In preparation for the big event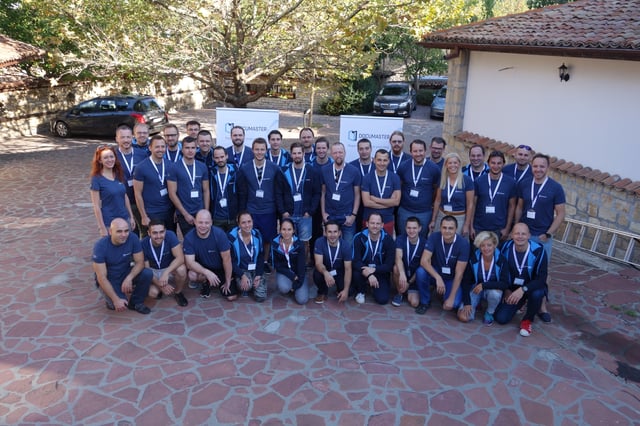 14th of September 2017, 13:00, Sofia, Bulgaria
Okay, the bus is here.
Luggage - check.
Food and refreshments for the bus - check.
Gifts for everyone: backpacks, T-shirts, hoodies, water bottles, notebooks, the list goes on... - check.
We need to get to the airport and wait for our colleagues arriving from Norway (Ålesund and Oslo) and the US (Miami).
13:15
Is everyone from the Sofia office here? Come on people, it's time to move!
Dang it, what am I forgetting?! My head is gonna explode and my heart is pounding, but the excitement is intoxicating.
We've been building what has become the greatest company I've worked for (and I'm pretty sure it will remain the most amazing company ever in my heart) in several locations. First - Norway, then Bulgaria, and now the US. There are 40 of us, and we are still in our growth phase. Finally, we decided it's time to bring the whole team together on the first company-wide gathering. I can't wait to meet everyone in person.

But how do you organize such an event?
Well, you start by finding a decent location. We decided to host the meeting in Bulgaria, since the country is beautiful (such a cliché, I know) and the weather is still gorgeous in September. We settle for Arbanasi - the charming village near one of Bulgaria's old capitals - Veliko Tarnovo.
So far, so good. However, there are so many of us, we need to book a whole bus in order to get to the location. An entire hotel is at our disposal for the same reason. It took quite a few weeks of emails and phone calls going back and forth before everything was settled for the big event.
The other challenge we face is that people are coming from different countries. At least the flights are due to arrive in an hour span, which allows us (people in the Sofia office) to hop on the bus, go to the airport, and wait there for the rest of the team.
13:45
We are at the airport. Our sales manager for Latin America has already arrived. We weren't sure whether he was coming till the last minute, as he was flying from Miami, which was hit by hurricane Irma the previous day. As we wait for the large group of Norwegians to arrive, we talk about the disaster in Florida. The guy has a great sense of humor. He jokingly assures me that since his house is still intact, everything is okay, and we must enjoy our first company-wide meeting to the fullest.

14:20
Our eyes are locked on the arrivals gate. A large group of tall, handsome, and seemingly lost people pass through it. Yes, there they are - our colleagues from Norway. I start waiving eagerly to get their attention. "Welcome on Bulgarian soil!" As we move towards the bus, I give short essential info update, including the current temperature in Sofia, which is 30 degrees Celsius. The Scandinavian visitors are, of course, astonished as they were not prepared for such a transition (freezing cold in Norway to scorching hot in Bulgaria). Nevertheless, they are happy and ready for sunbaths.
(In the meantime)
Naturally, not everything is smooth. It turns out one of the flights is delayed with more than 4 hours and 4 of our colleagues (again - tall Scandinavian lads) have to get to Arbanasi by taxi, where we would be waiting for them. That's more than 200 km... in a sedan... with luggage... As you'd figure - it was a bit extreme.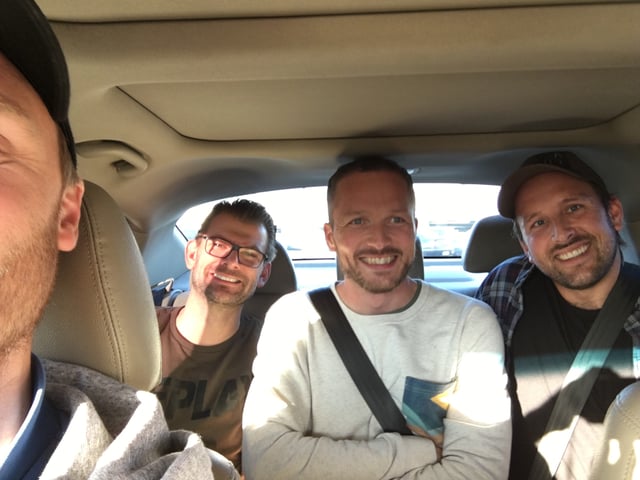 15:00
Everyone is on the bus and we are ready to leave. We are slowly making our way through the lazy traffic of the capital and head to the highway. It's a long drive till we get to our destination, but we have plenty to talk about. Some of us experience a significant culture shock while witnessing the skills of Bulgarian drivers. It took only a couple of risky overtakings from cars trying to get ahead of our bus to put our foreign colleagues in "awe". Suddenly, the appreciation of having a seat belt on each seat skyrocketed.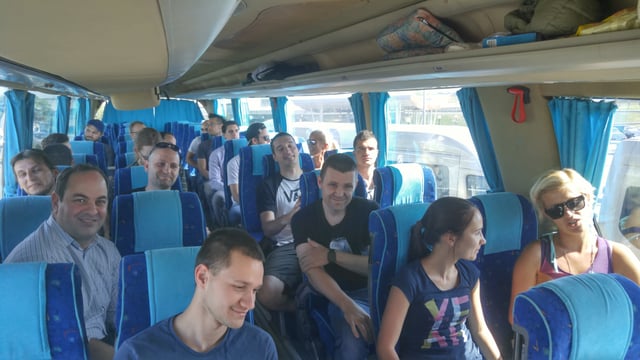 18:30
We finally get there and although everyone is tired (most of the people did not have a good night's sleep due to early flights), we can all feel the excitement growing. The management team arrived a couple of hours earlier to set up the welcoming, i.e. put company banners in front of the hotel, arrange a gift pack for each of us, and allocate the hotel rooms.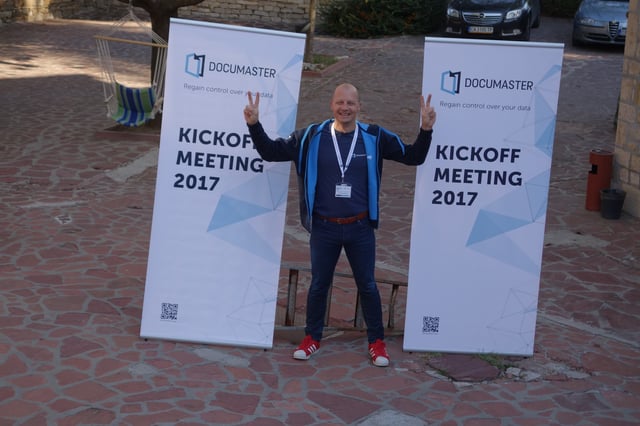 Now all we need to do is pass through reception. We go for a quick freshening up to our rooms and hurry back to the hotel's restaurant where the event is to be officially opened.
From then on everything is laughter, good time, games, karaoke, and the occasional work-related meeting, of course.